Mary E. Junck
Chairman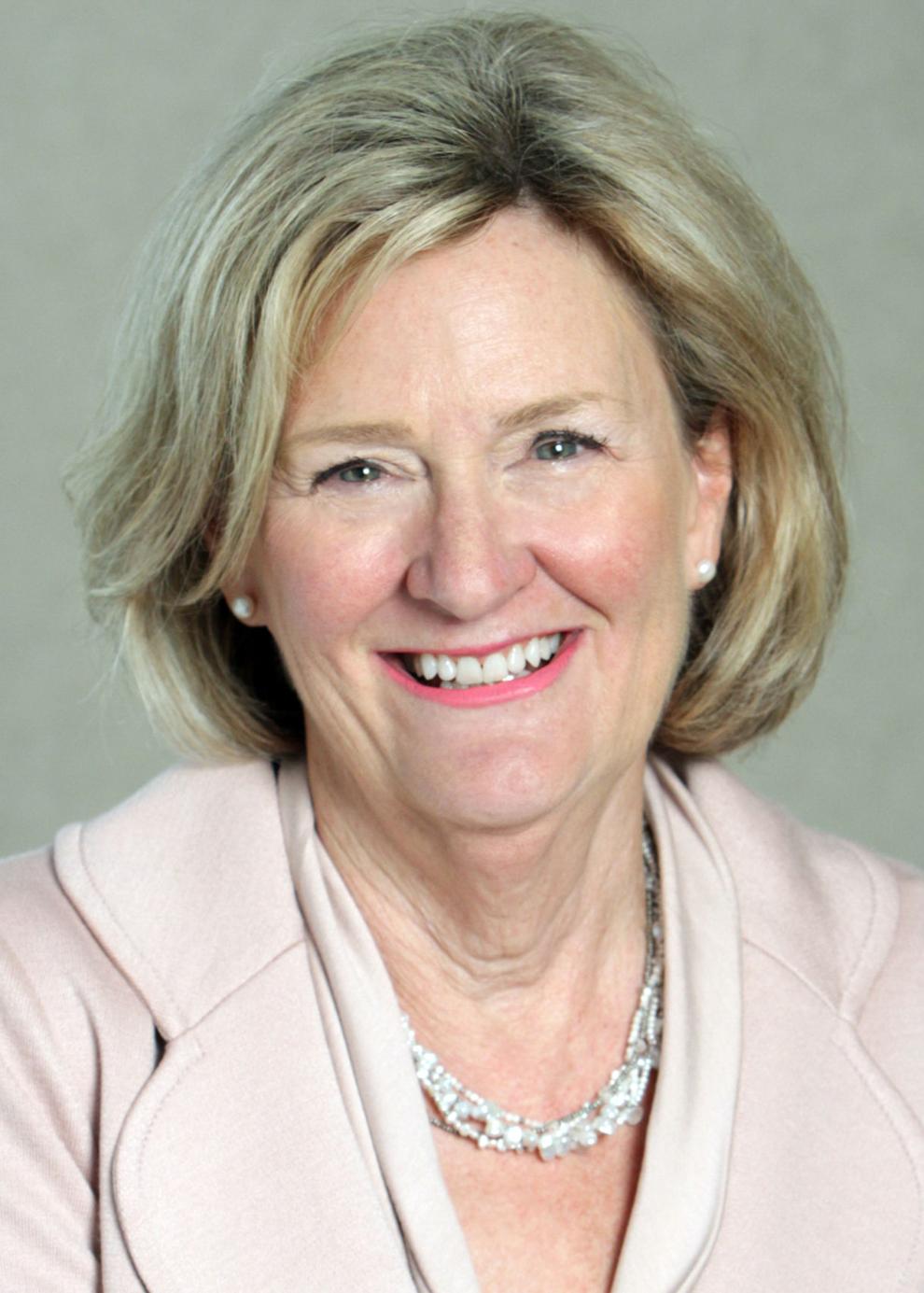 Mary Junck joined Lee in 1999 as executive vice president and chief operating officer. She became president in 2000, chief executive officer in 2001 and chairman of the board of directors in January 2002. She was executive chairman from 2016 to 2019 and is currently the chairman of the company.
She previously held senior executive positions at the former Times Mirror Company. As executive vice president of Times Mirror and president of Times Mirror Eastern Newspapers, she was responsible for all newspaper operations in the region, including Newsday, The Baltimore Sun, the Hartford Courant, The Morning Call, and Southern Connecticut Newspapers. She also had responsibility for Times Mirror magazines and StayWell, Times Mirror's consumer health company. She held that position from 1997 until she left the company in 1999. From 1993 to 1997, Mary was publisher and chief executive officer of The Baltimore Sun. From 1990 to 1992, she was publisher and president of the St. Paul Pioneer Press, where she had served as president, general manager and senior vice president since 1985.
She began her career at the Charlotte Observer in 1972 as marketing research manager and advanced to retail advertising manager. In 1977, she joined the Miami Herald as advertising marketing manager, and later was promoted to assistant advertising director. She was appointed to the Knight Ridder corporate staff in 1982 and became assistant to the senior vice president of operations.
Before moving to Davenport in 1999, she was widely known in Baltimore civic circles, where she had been a member of several boards and the Greater Baltimore Alliance, a regional economic development group. She also served on the Johns Hopkins Medicine Board, Greater Baltimore Community Board, Baltimore Symphony Orchestra Board, University of Maryland Baltimore County Visitors Board and Washington Baltimore Regional 2012 Coalition.
While living in the Quad Cities, she served on various civic and non-profit boards including the Putnam Museum and Science Center, Founder's Forum, Quad City Chamber of Commerce, QC Regional Opportunities Council, and Augustana College in Rock Island, Illinois. She co-founded and co-chaired the Women's Leadership Council of the QC United Way and helped raise over $3 million for pre-school education.
She is a member of the board of directors of Postmedia, headquartered in Toronto, Canada.  She was a member of the board of directors of The Associated Press from 2004 to 2017 and was chairman from 2012 to 2017. 
She is a native of Ogden, Iowa. She received a Bachelor of Arts degree in English from Valparaiso University in Indiana and a master's degree in journalism from the University of North Carolina at Chapel Hill.  She married to Ralph Gibson and now lives in St. Louis.  She has two adult children and five grandchildren.
---
Kevin D. Mowbray
President and Chief Executive Officer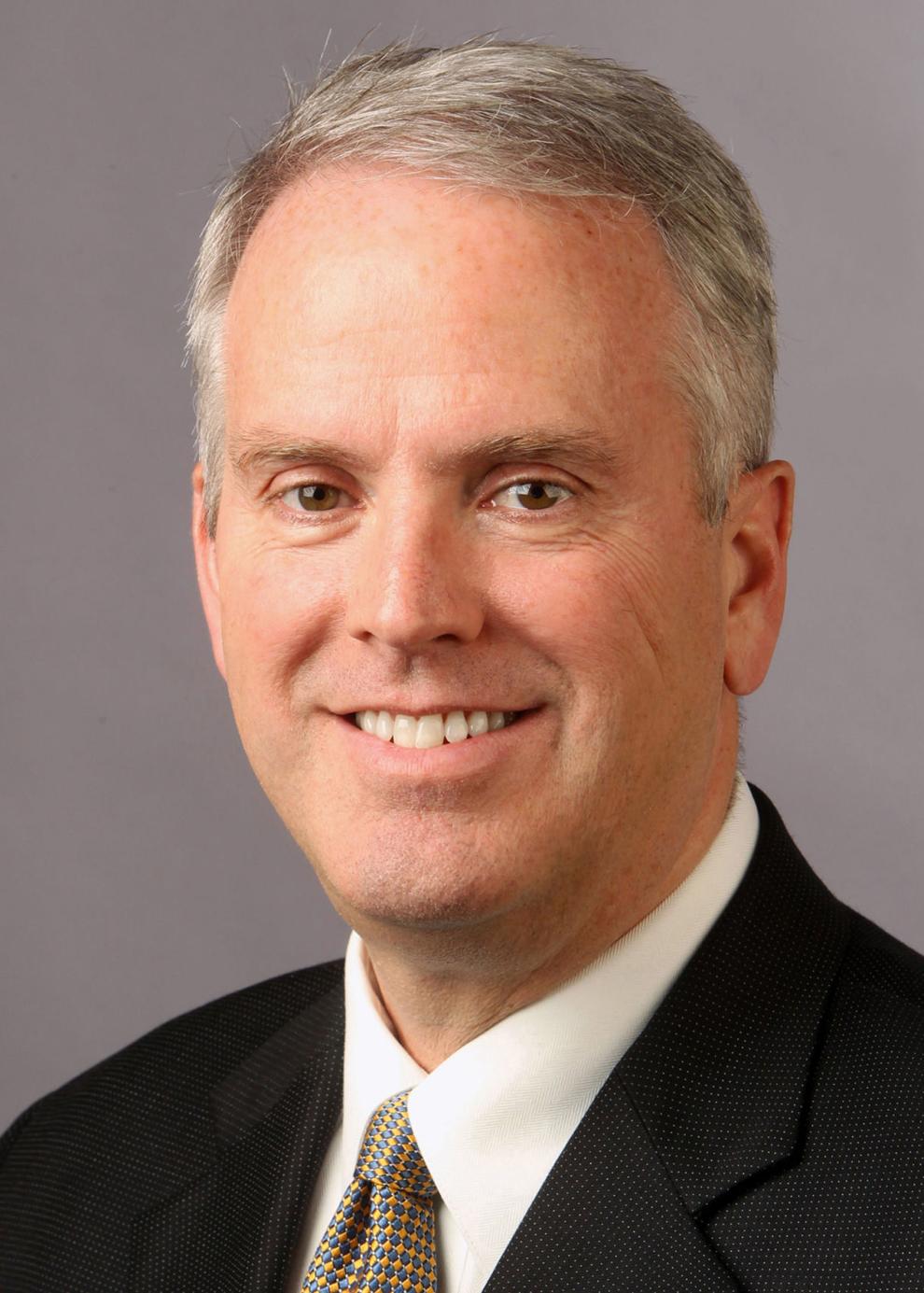 Kevin Mowbray was elected president and chief executive officer in 2016, having served as executive vice president and chief operating officer since 2013. As President and CEO, he has direct responsibility for all aspects of the company's operations, including more than 77 markets in 26 states and the corporate staff, with special focus on digital growth, revenue expansion and business transformation. He was elected to the Lee Enterprises Board of Directors in 2016.
He previously was publisher of Lee's largest newspaper, the St. Louis Post-Dispatch since 2006, where he drove the company's digital efforts and piloted many significant digital products and initiatives. While in St. Louis, the Post-Dispatch received Lee's highest honor, Enterprise of the Year, in 2012, for strong financial performance and leadership in developing company-wide sales and audience initiatives. Also during his time in St. Louis, as a Lee vice president of publishing, he held additional responsibility for 13 other markets in Arizona, California, Illinois, Indiana, New York, Missouri, Pennsylvania and Utah.
Mowbray began his career with Lee in 1986 as an advertising sales representative in his hometown of Kewanee, Ill and progressed through several key sales and marketing leadership positions in the company before becoming general manager at the Missoulian in Missoula, Montana, in 1998. In 2000, he advanced to publisher of The Bismarck Tribune in Bismarck, North Dakota, where he guided the newspaper to the 2001 Lee President's Award for Enterprise of the Year. In 2002, he was appointed vice president for sales and marketing, and in 2004 he became a vice president for publishing, with responsibility for markets in Indiana, Illinois, Iowa, Kentucky, New York, Pennsylvania and South Carolina, while also serving as publisher of The Times of Northwest Indiana. In 2005, Suburban Newspapers of America honored The Times as national Newspaper of the Year.
Mowbray has been active in many civic and industry organizations. Among industry activities, he currently serves on the News Media Alliance Board of Directors and is the Board of Trustees Chair of the American Press Institute. He is a journalism graduate of Western Illinois University. He and his wife Linda have four children.
---
Timothy R. Millage
Vice President, Chief Financial Officer and Treasurer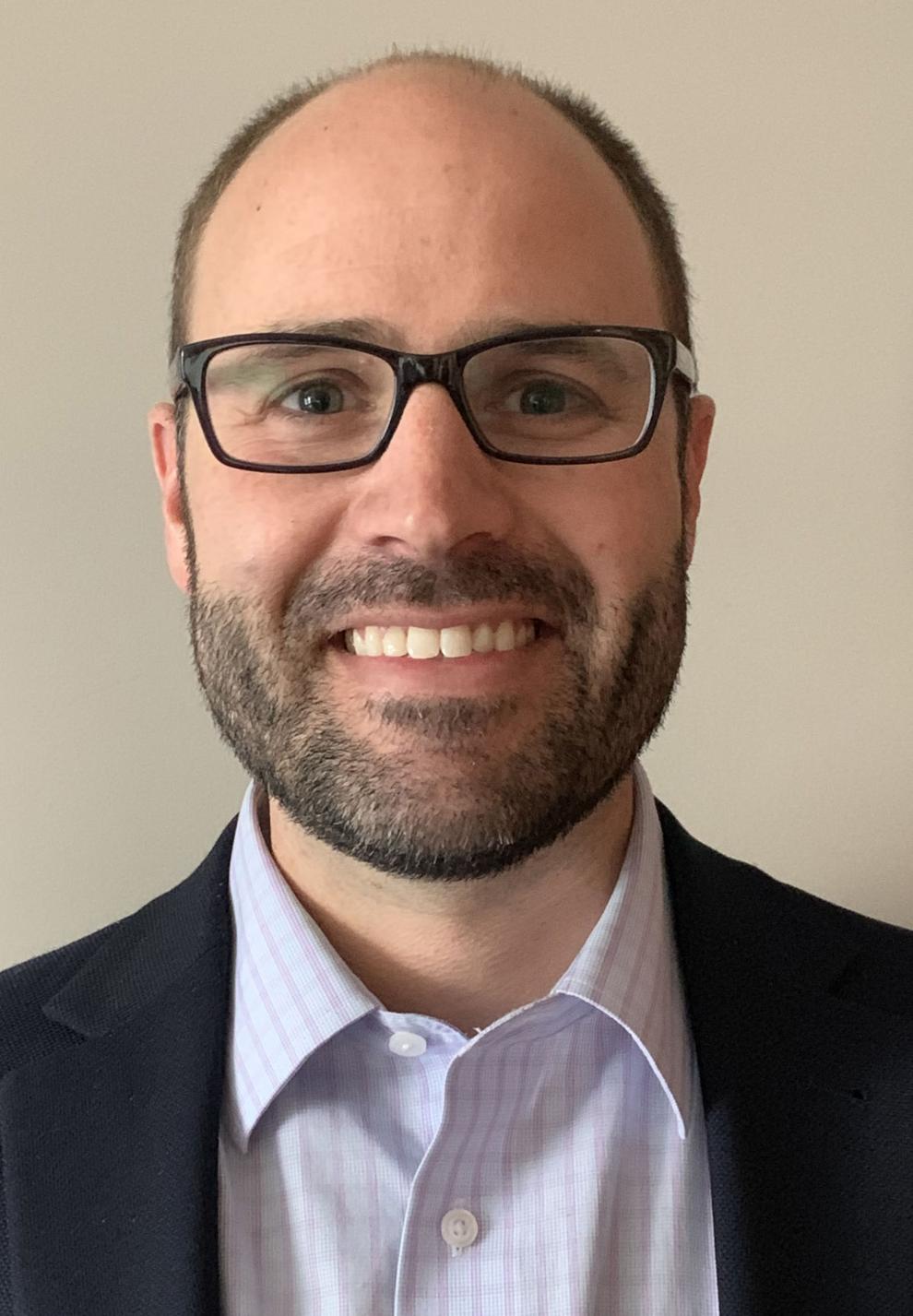 Tim joined Lee in 2010 and was named to his current role in August 2018. During his tenure at Lee, Millage has been a valued member of the executive team and has played in instrumental role in several major financial developments at Lee, including the refinancing of the company's debt, merger and acquisition activity and investor relations.
Millage has almost 15-years financial management experience. Before joining Lee, Millage was an audit manager with Deloitte, LLP and served multinational clients in various industries. He holds a Bachelor of Business Administration in Accounting & Finance from the University of Iowa and holds a certified public accountant certificate from the state of Iowa.
Joseph J. Battistoni
Vice President – Local Advertising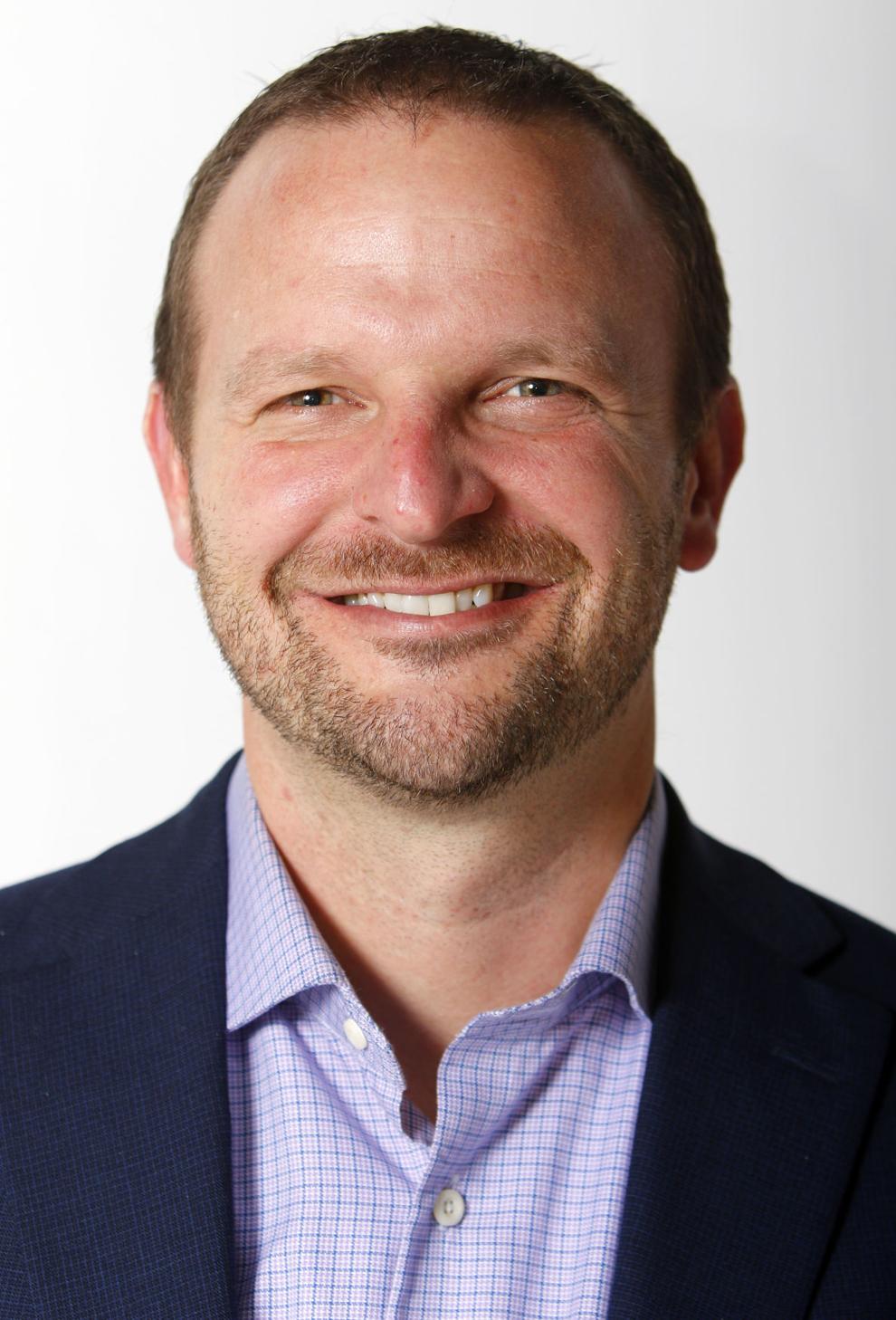 Joe serves as Vice President of Local Advertising for Lee Enterprises. He has worked with Lee since 2014, at The Times of Northwest Indiana, serving in General Manager, Vice President of Sales & Marketing, and Digital Director roles. Each year during his tenure, The Times Media Co. was nominated for Lee Enterprise of the Year, and was the recipient of the award in 2014.
Prior to joining Lee, Joe spent 10 years at Tribune Media Company in various leadership positions. He helped launch of digital services across the company and led the initiative in Chicago. Joe also served in various targeted media positions including RedEye, cars.com and metromix.com.
Joe earned his B. A. in Political Science and Communication in 2005 from Southern Illinois University in Carbondale. Joe has been recognized by Editor & Publisher Magazine as a 25 under 35 winner.  
Joe and his wife Lauren have three children Lila, Joey Jr. and Lucy. 
---
Nathan E. Bekke
Operating Vice President and Vice President – Consumer Sales & Marketing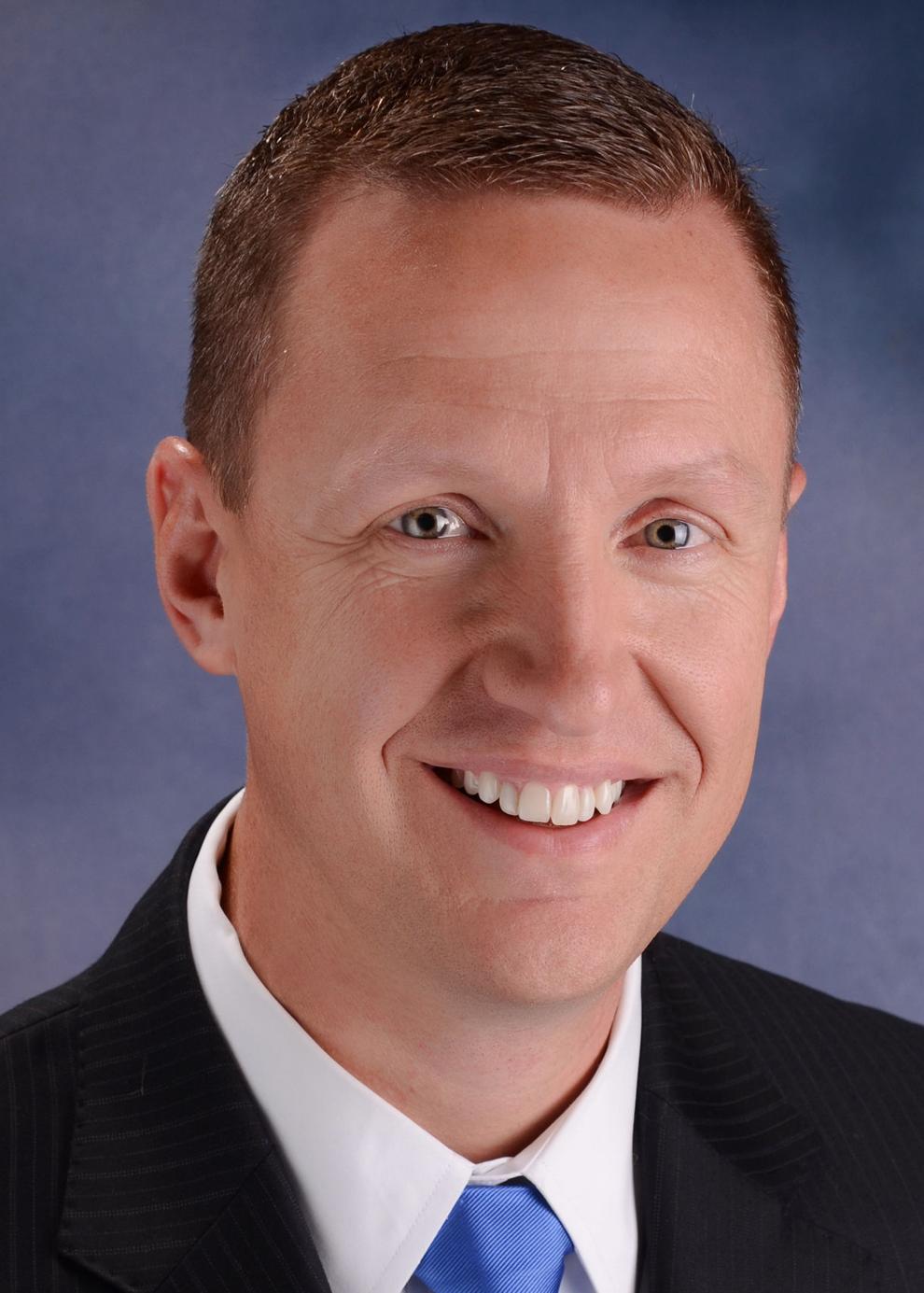 Nathan Bekke was appointed vice president in January 2015. He previously was publisher of Casper Star-Tribune Communications in Wyoming since 2003, was named a group publisher in 2007 and operating vice president in 2020. He oversees local media organizations in Alabama, Arizona, Idaho, Iowa, Montana, Nebraska, Nevada, North Dakota, Oklahoma, Oregon, Pennsylvania, South Carolina, South Dakota, Texas, Washington and Wyoming.
He began his newspaper career in 1988 as an intern in the advertising department at Billings Gazette Communications, where he became director of sales and marketing after advancing in circulation leadership positions there and at the Independent Record in Helena, Montana. Under his leadership, the Star-Tribune received Lee's highest honor in 2005, Enterprise of the Year.
Bekke has been involved with a range of charitable, community and statewide organizations.  He has served on the board of directors for the Wyoming Business Council, Wyoming Meth Project, Casper Area Economic Development Alliance, Casper Area Chamber of Commerce, Child Development Center of Natrona County, United Way of Natrona County and Central Wyoming Officials' Association.
---
Ray Farris
Operating Vice President and Vice President — Advertising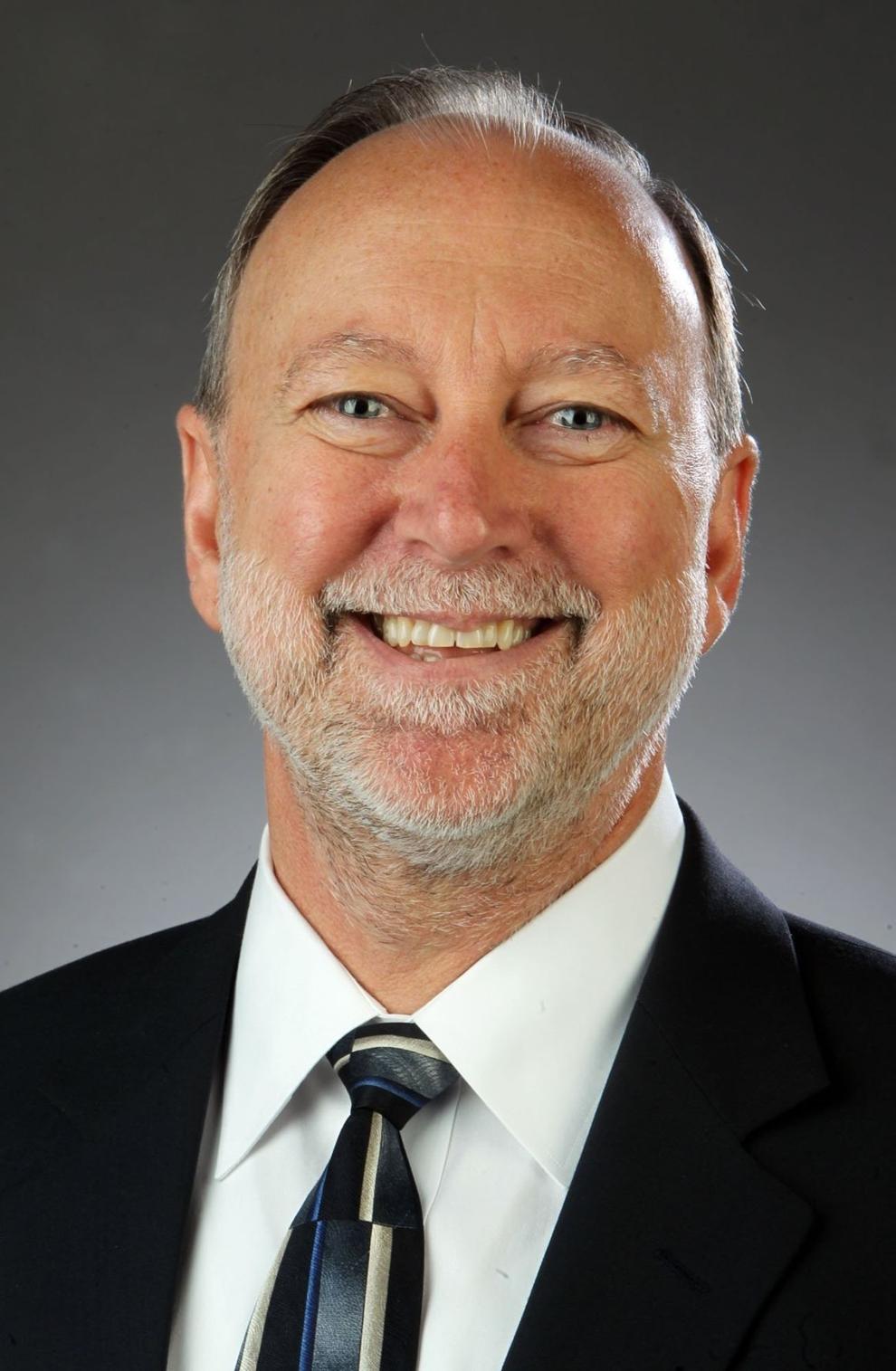 Ray Farris was named vice president — advertising and operating vice president in October, 2019. Prior to that, Ray served as group publisher for Lee's East and Midwest Regions, senior sales executive for Lee Enterprises and president and publisher of the St. Louis Post-Dispatch.
Ray joined the Post-Dispatch in October 2006 as vice president of Classified Advertising. In 2009 he became vice president of Advertising before assuming the role of general manager in 2010. He was named president and publisher in May 2013. During Ray's time in St. Louis, The Post-Dispatch won two Pulitzer Prizes and was named the company's Enterprise of the Year three times.
Over the years, Ray's charitable and civic involvement has included serving on the board of directors of the St. Louis Regional Business Council, St. Louis Regional Chamber, St. Louis Sports Commission and St. Louis Variety. He served as president and chairman of the board for Old Newsboys Children's Charity and he is the co-founder of the Men's Leadership Society for the United Way of Greater St. Louis.
Ray and his wife Pam have two children.
---
Suzanna M. Frank
Vice President – Audience Development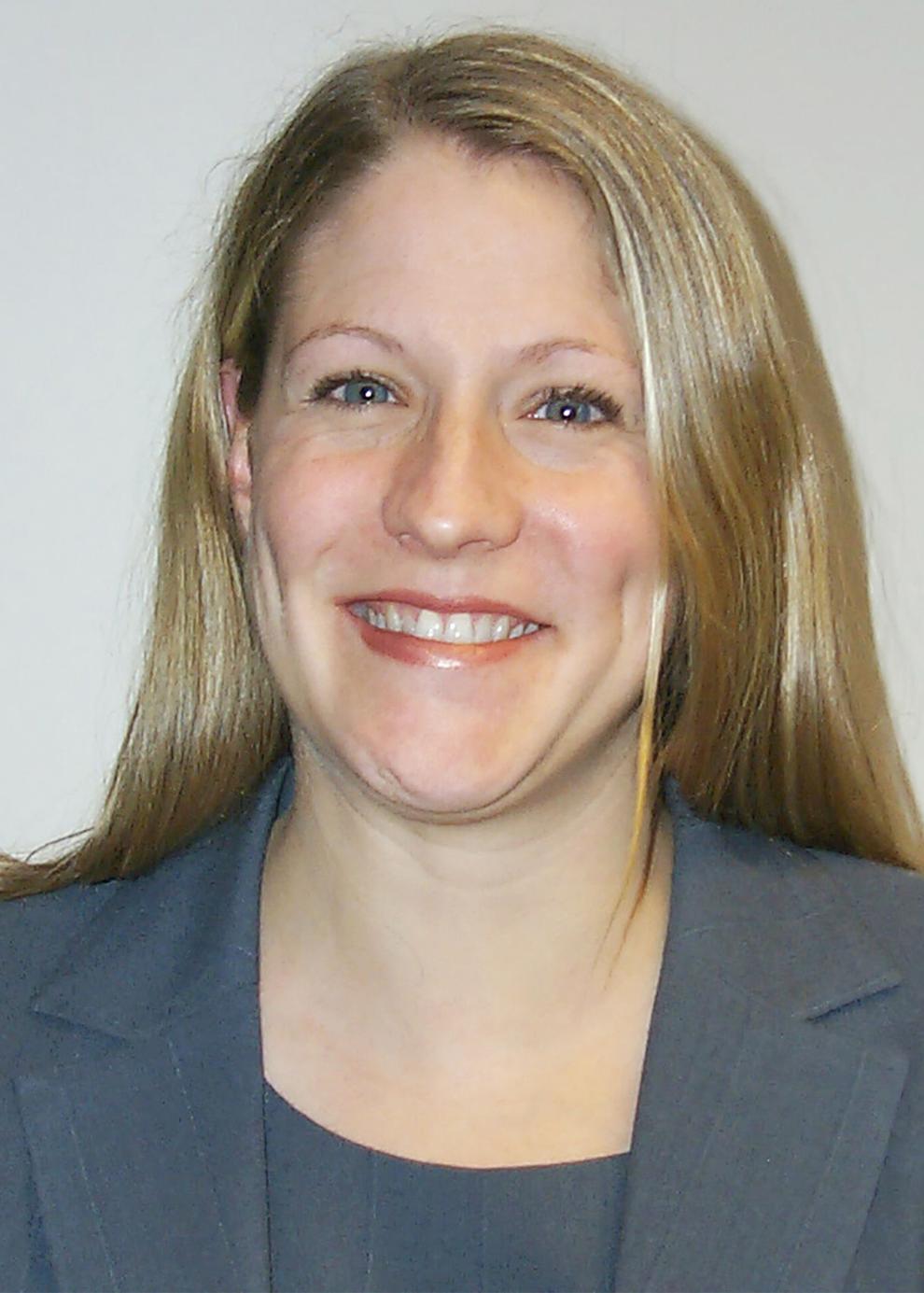 Suzanna Frank was appointed vice president in 2008, and is responsible for subscription sales and retention efforts, new subscription product development, and user experience. She has held several consumer sales and marketing focused positions since joining Lee in December 2003 as director of research.
Prior to joining Lee in 2003, Suzanna was the market research manager for the San Diego Union-Tribune and was a senior consultant for six years at Kannon Consulting Inc. in Chicago – a boutique consulting firm providing marketing strategies to industries experiencing significant changes in the way they go-to-market.
She has a degree in international relations from Eastern Illinois University in Charleston, IL and a master's degree in business administration and marketing from DePaul University's Kellstadt School of Business in Chicago. Suzanna is a former member of the Newspaper Association of America/Alliance for Audited Media liaison committee and board member of the Newspaper Association of America's Research Federation.
---
Astrid J. Garcia
Vice President – Human Resources and Legal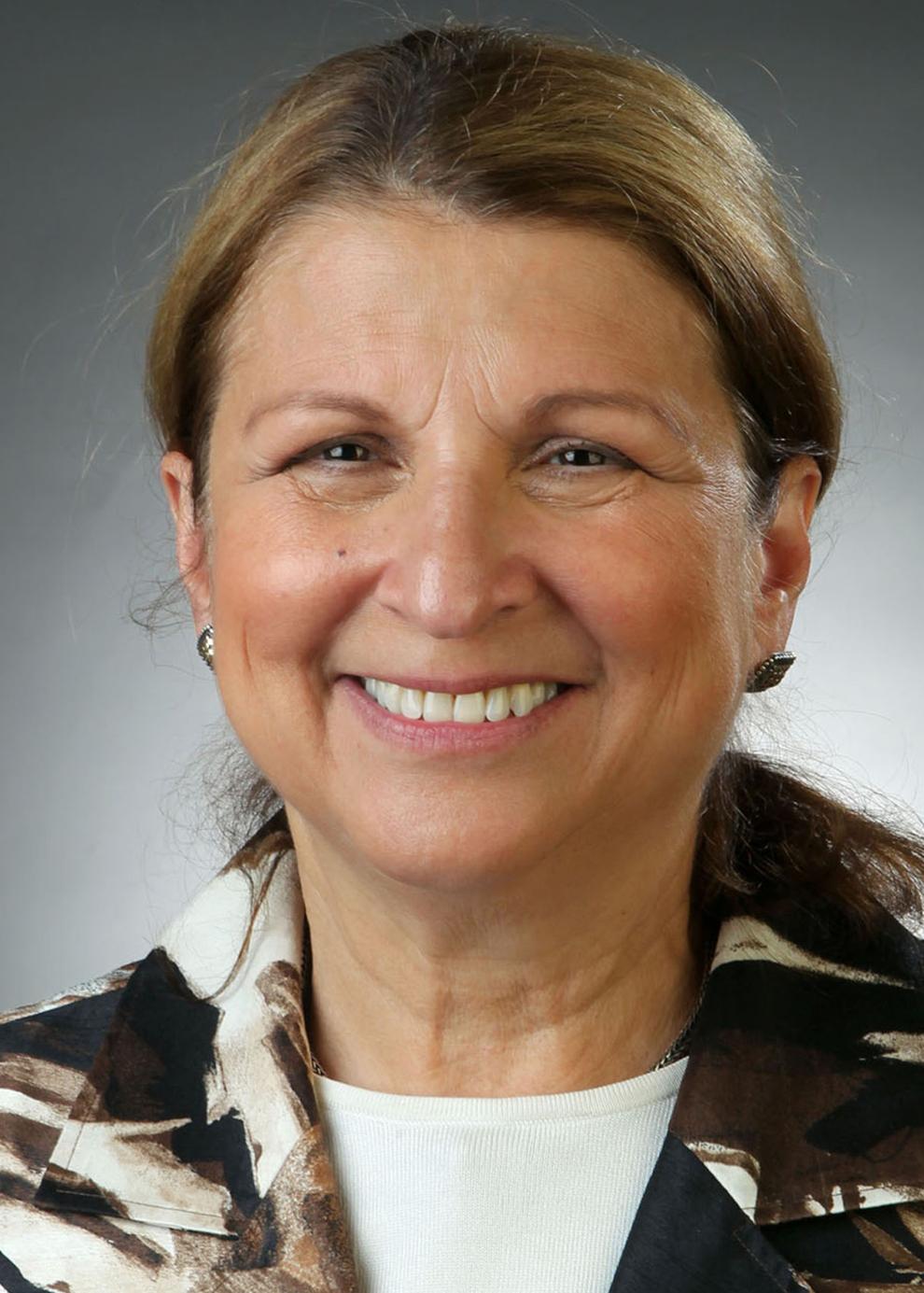 Astrid Garcia advanced to the corporate office as vice president - human resources and legal in November 2013 after serving seven years as vice president of human resources, labor and operations at the St. Louis Post-Dispatch.
Her career includes top leadership positions in human resources and operations for the former Knight Ridder Inc., serving at The Miami Herald, St. Paul Pioneer Press, the Philadelphia Inquirer and Daily News and the San Jose Mercury News. She also served as vice president for human resources and operations at the Milwaukee Journal Sentinel. She began her newspaper human resources career in 1985 at the Hartford Courant. From 1981 to 1985, she served as an attorney for the National Labor Relations Board in Connecticut and New York. She also previously was an attorney for the Puerto Rican Legal Defense and Educational Fund in New York.
She is a graduate of Columbia University and Brooklyn Law School. She is a past president of the National Association of Minority Media Executives.
---
James A. Green
Vice President – Digital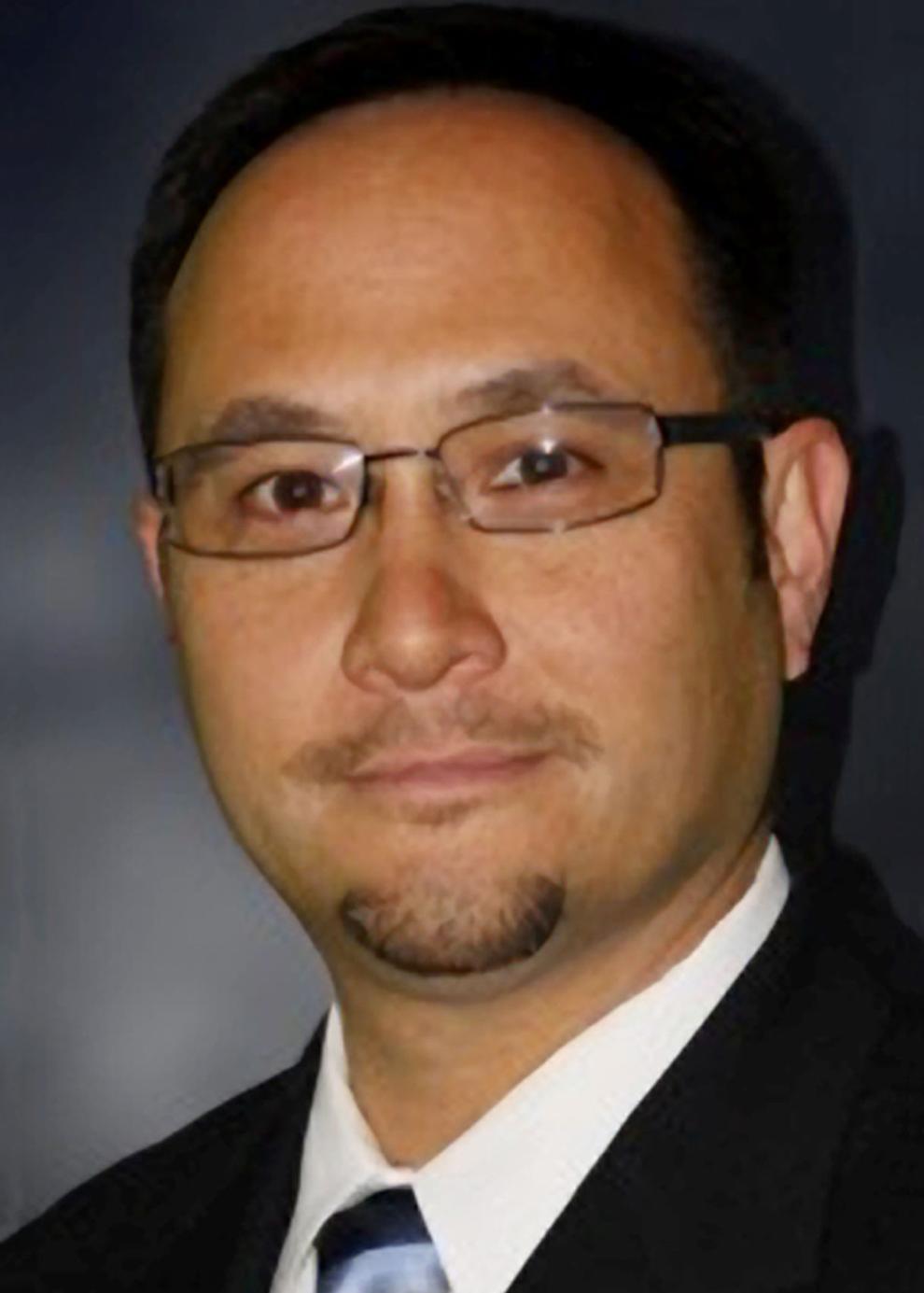 James Green joined Lee in 2013 as vice president – digital. He is responsible for leading the creation and scaling of Lee's digital products and services and is Chairman of Lee's digital platform development company, TownNews.
As a seasoned executive in digital media, he focuses on developing technology and businesses that address the rapidly evolving local media landscape.  Prior to Lee, he most recently served as executive vice president and general manager of Travidia, Inc., where he focused on growing digital shopping media technology and marketing programs for nearly 800 newspapers. Previously, he was chief marketing officer at Travidia from 2004 to 2008, and from 2000 to 2004, he led development of internet operations at The McClatchy Company as president and publisher of Nando Media. His career also includes executive positions in data science, marketing, strategic planning and sales at The Modesto Bee, The Sacramento Bee, The Newspaper Network and Equifax National Decision Systems. 
James currently sits on the boards of several start-ups and is currently head of governance on the board for The Local Media Consortium.
He is a graduate of the University of California, San Diego, and earned a master's degree at the University of San Diego. He is a former board member of the National Association of Minority Media Executives. He has been a Newspaper Association of America Breakthrough Mentor and Minority Media Fellow, and was honored by Presstime magazine as a national "20 Under 40" outstanding achiever.
---
John M. Humenik
Vice President – News and Chief Content Officer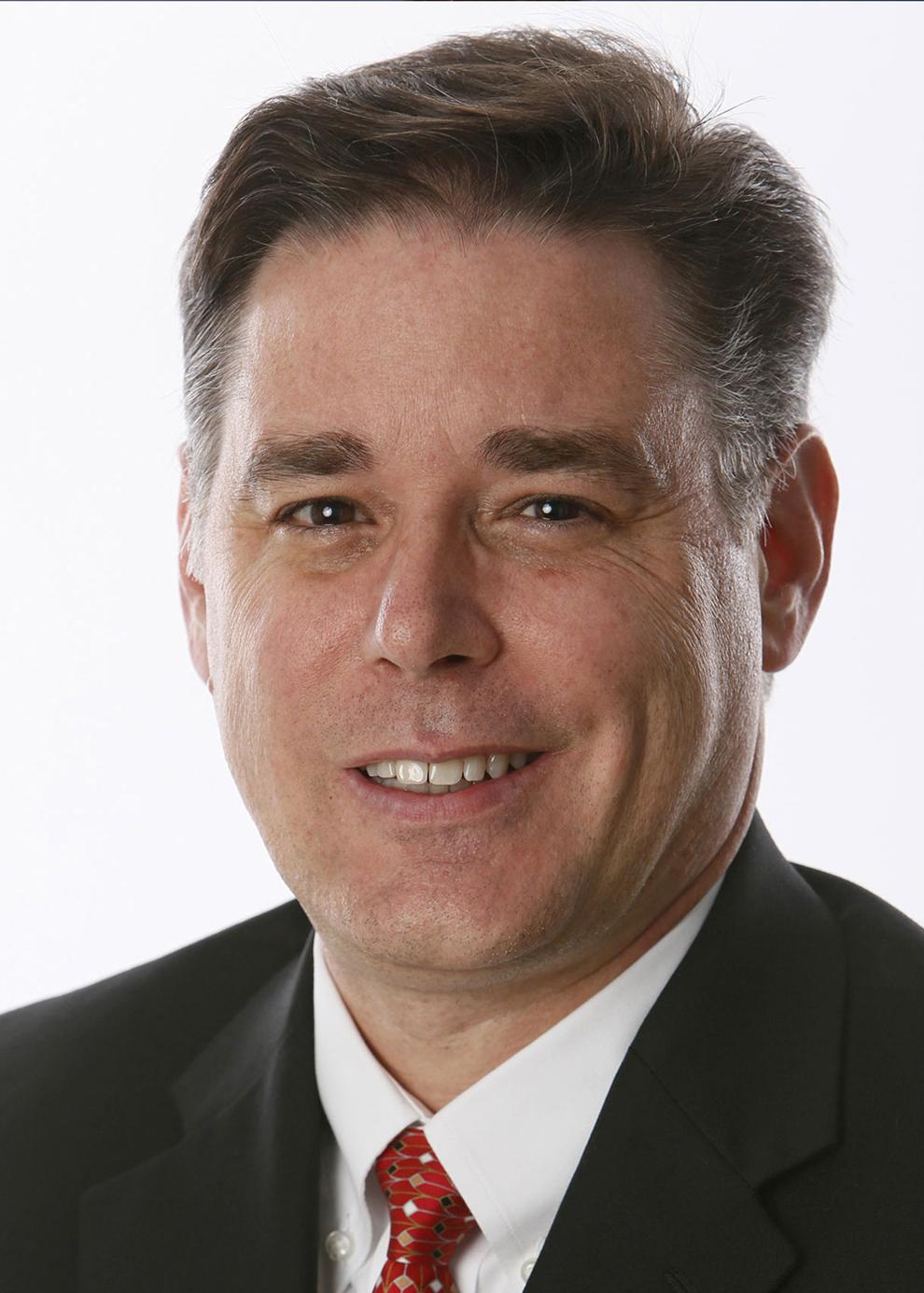 John M. Humenik was appointed chief content officer in October 2018 and vice president — news in January 2015. He was president and publisher of the Wisconsin State Journal and president of Madison Newspapers Inc. from 2013-2018. During that time, he also served as a Lee group publisher with responsibilities for operations in Madison and Tucson. He was publisher and editor of the Arizona Daily Star from 2005 to 2010, when in addition to publisher he became president of Tucson Newspapers Inc. in 2010-2013. While in Tucson, he also was a group publisher for Tucson, Flagstaff, Ariz. and Lihue, Hawaii.
Under his leadership, the State Journal was a 2015 finalist for Lee's "Enterprise of the Year" and was among "10 Newspapers That Do It Right" by Editor & Publisher magazine in 2016. The State Journal also was a Lee "President's Award" winner for excellence in news in 2015, 2016 and 2018. During his time in Tucson, the Daily Star received many state, national and international journalism honors. In 2013, it was Lee's "Enterprise of the Year" and was recognized for journalistic excellence by Lee each year from 2005 to 2013. The Daily Star also was a finalist for Lee's "Enterprise of the Year" in 2012. The Daily Star was named "Newspaper of the Year" by Suburban Newspapers of America, now Local Media Association, in 2011, 2010 and 2008, and was among "10 That Do It Right" by Editor & Publisher magazine in 2013. Before moving to Tucson in 2005, Humenik was editor of the Quad-City Times in Davenport, Iowa for seven years. He was honored as "Editor of the Year" in 2004 by Suburban Newspapers of America. The Times was named SNA "Newspaper of the Year" in 2002 and 2003 and was among "10 Newspapers That Do It Right" by Editor & Publisher in 2002.
Among many industry and community leadership activities, he served SNA/LMA as chairman of the board in 2010 and 2013, and chairman of the LMA Foundation. He is a co-founder and past chairman of the Tucson Festival of Books, the third largest book festival in the country. He also is a trustee of Quill & Scroll. He has held newsroom management positions at The Cincinnati Enquirer and The Times of Northwest Indiana where we was recognized internationally and nationally for newspaper design. He began his journalism career in the Chicago suburbs at age 15, working his way from a sports stringer onto the sports staffs at the Star Herald and the Daily Southtown. He is a journalism graduate of Eastern Illinois University. 
---
Michele Fennelly White
Vice President – Information Technology and Chief Information Officer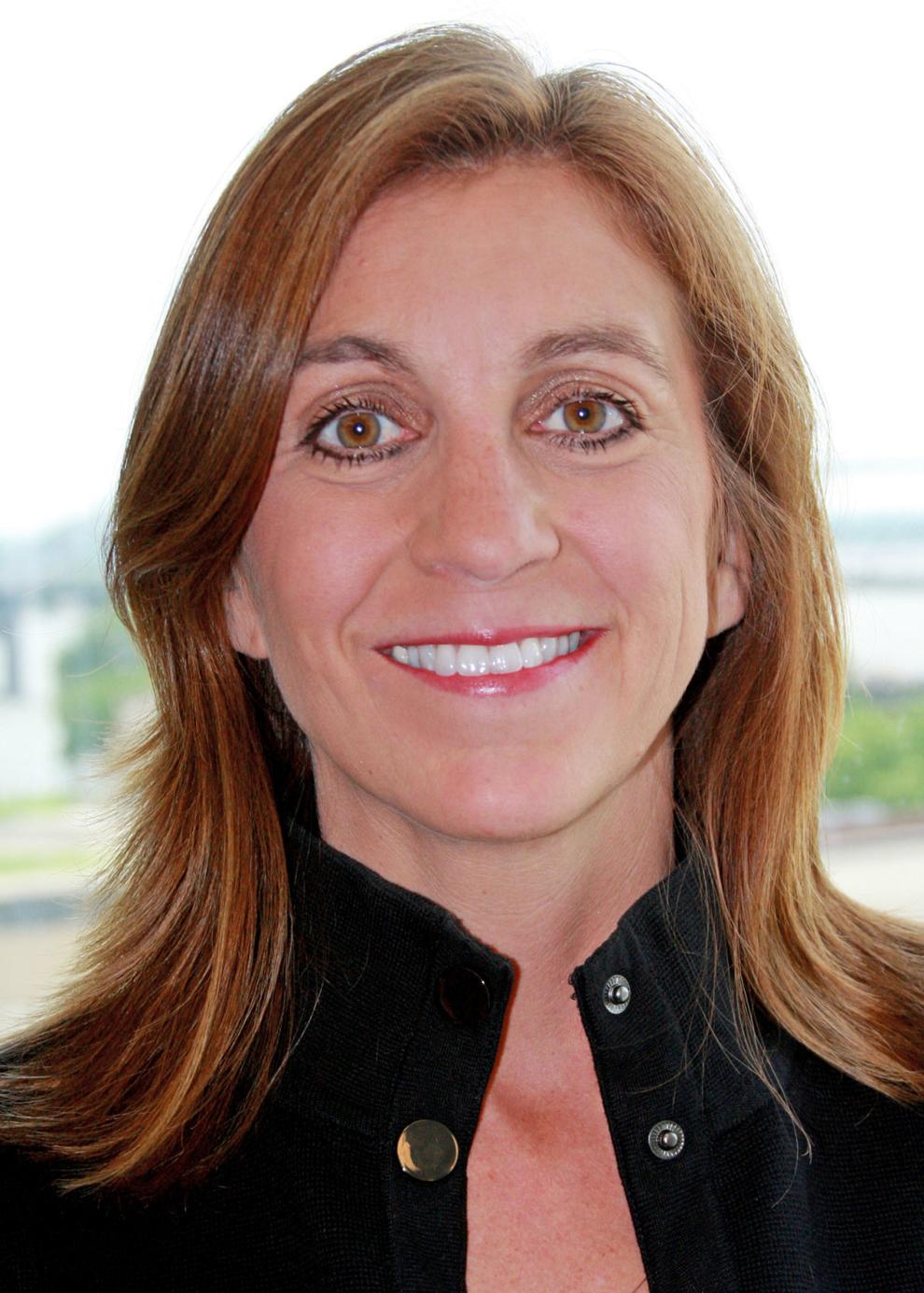 Michele Fennelly White was appointed to vice president - information technology and chief information officer in 2011.
She joined Lee in 1994 as an IT team leader and advanced to director of technical support in 1999. She previously was a systems engineer for IBM Corporation. She is a business administration graduate of the University of Illinois with a concentration in management information systems.
Among community activities, she has been member of the Scott County YMCA IT Advisory Board, a board member of the Pleasant Valley StingRays swim team, a Junior Achievement classroom teacher volunteer and a member and former president of the St. Paul Lutheran Church Council.